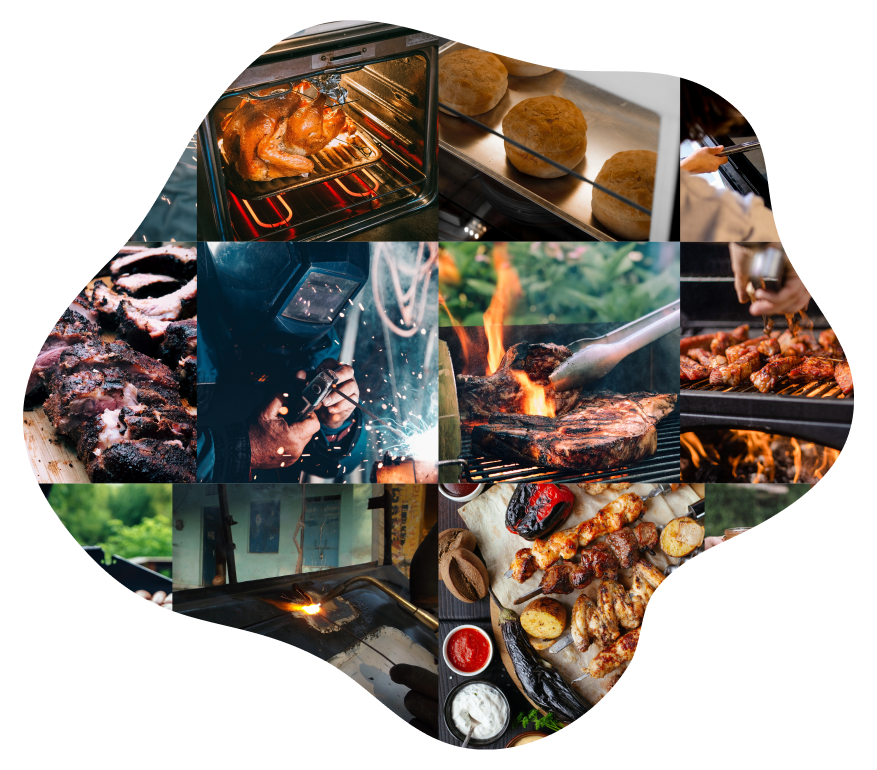 USE THE GRILL ARMOR GLOVES WHEN COOKING, GRILLING, SMOKING, BAKING OR CAMPING, EVEN WELDING!
The most delicious meals are made with care and precision. With our quality oven and grilling gloves, you can feel comfortable putting a cake in the oven or taking a lamb roast out of the grill.
With 2000+ 5 star reviews on


"Should have bought this a long time ago great for handling hot things."
Elbert Collins
(Amazon Customer)
"They are strong, durable, heat-resistant, and very easy to clean, Just have someone squirt some dishwashing soap on your gloves while wearing them and then just wash your hands..."
Patrik D.McGuire
(Amazon Customer)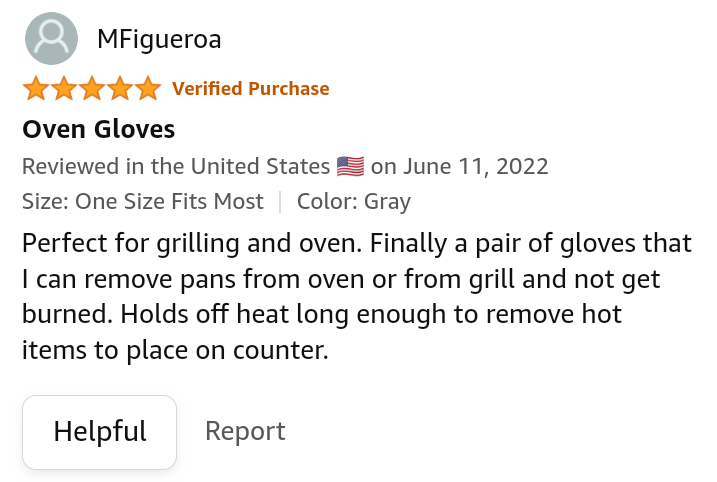 "Perfect for grilling and oven. Finally a pair of gloves that I can remove pans from oven or from grill and not get burned. Holds off heat long enough to remove hot items to place on counter."
MFigueroa
(Amazon Customer)

Special Deals
Special deals for repeat
customers, from discounts
to special bundles to share
with friends and family.
Guaranteed Quality
We want you to feel the
confidence of having Grill
Armor Gloves even before
you receive it.

Order Tracking
We make sure that each pair
of gloves that we deliver is of
top quality and tracked from
packing to shipping.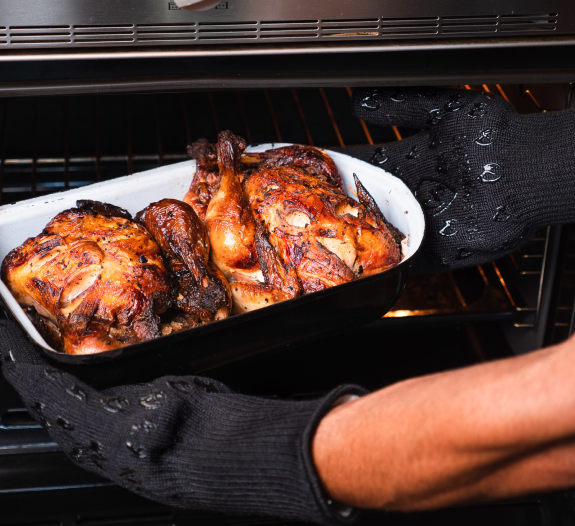 SIGN UP FOR
GRILL ARMOR GLOVES VIP CLUB
EXCLUSIVE DEALS, BBQ TIPS, RECIPES AND MORE