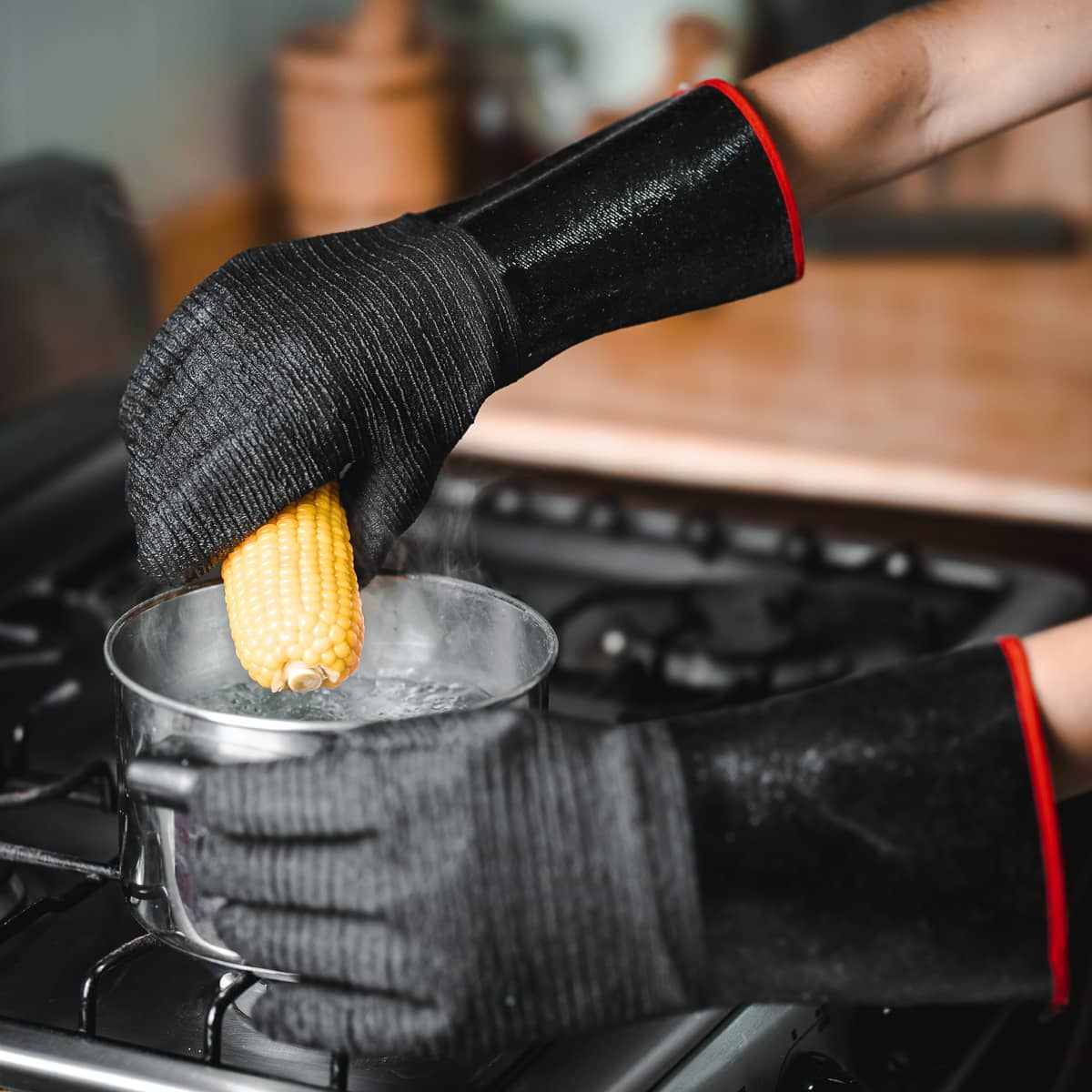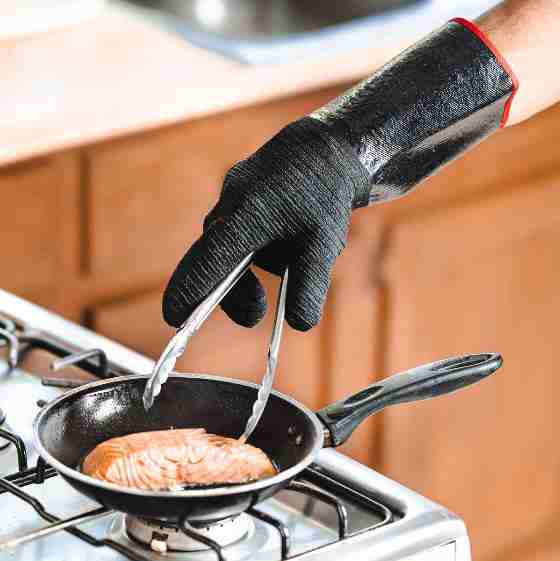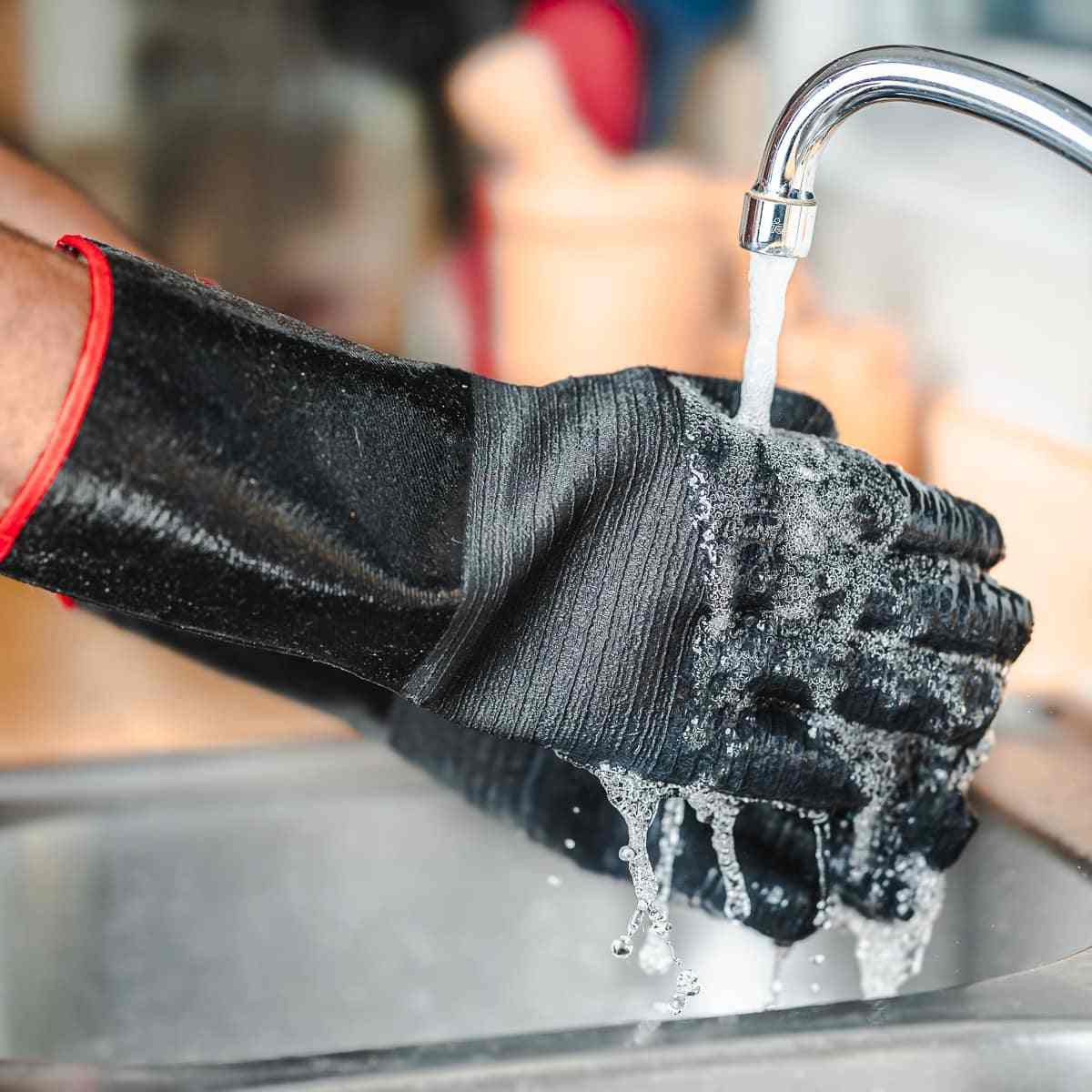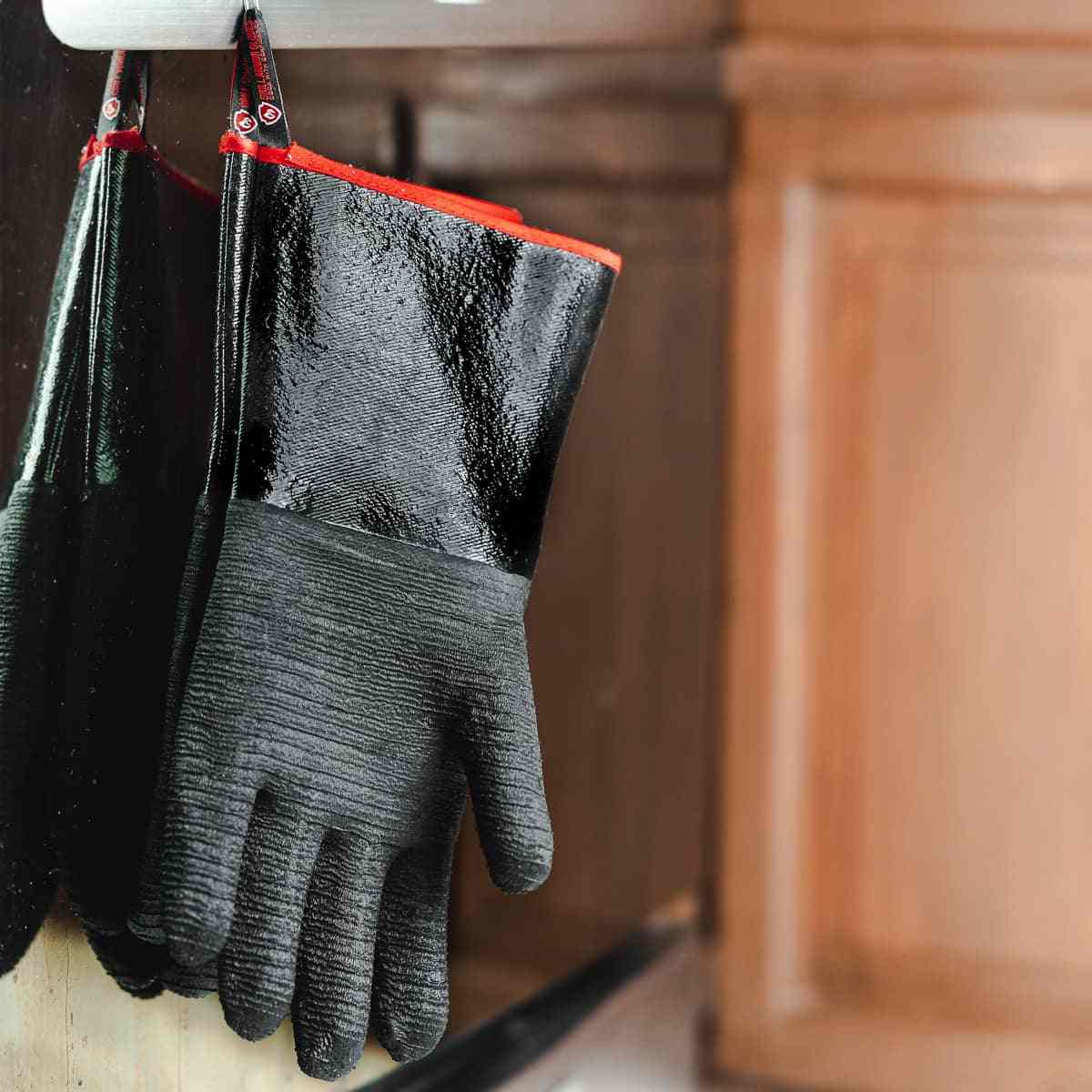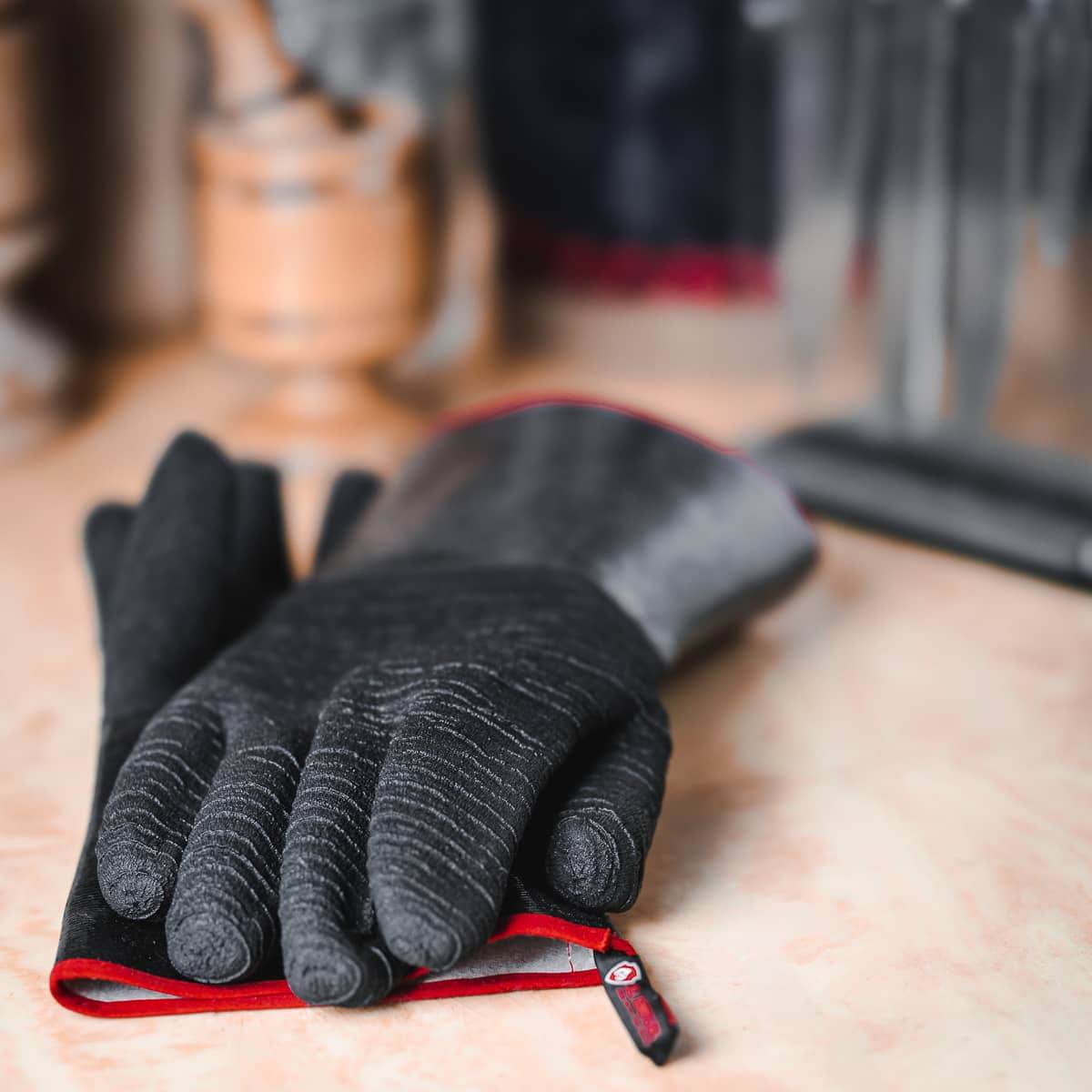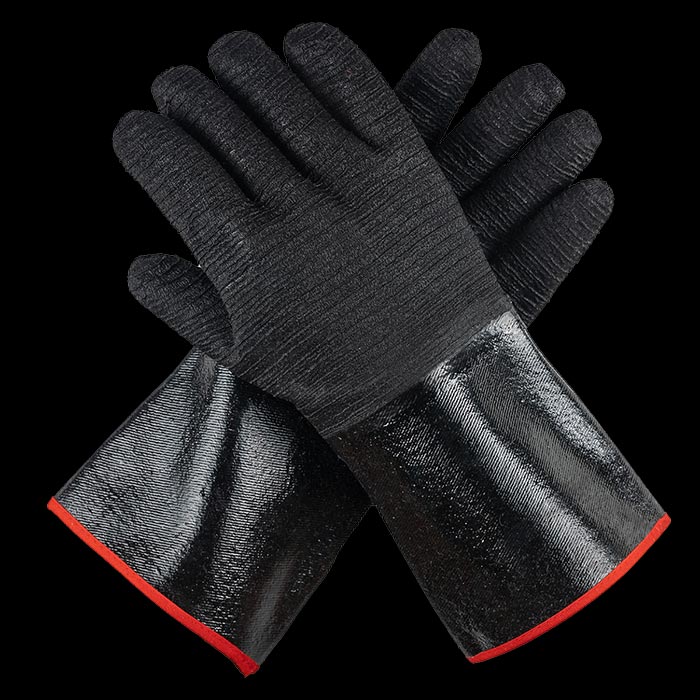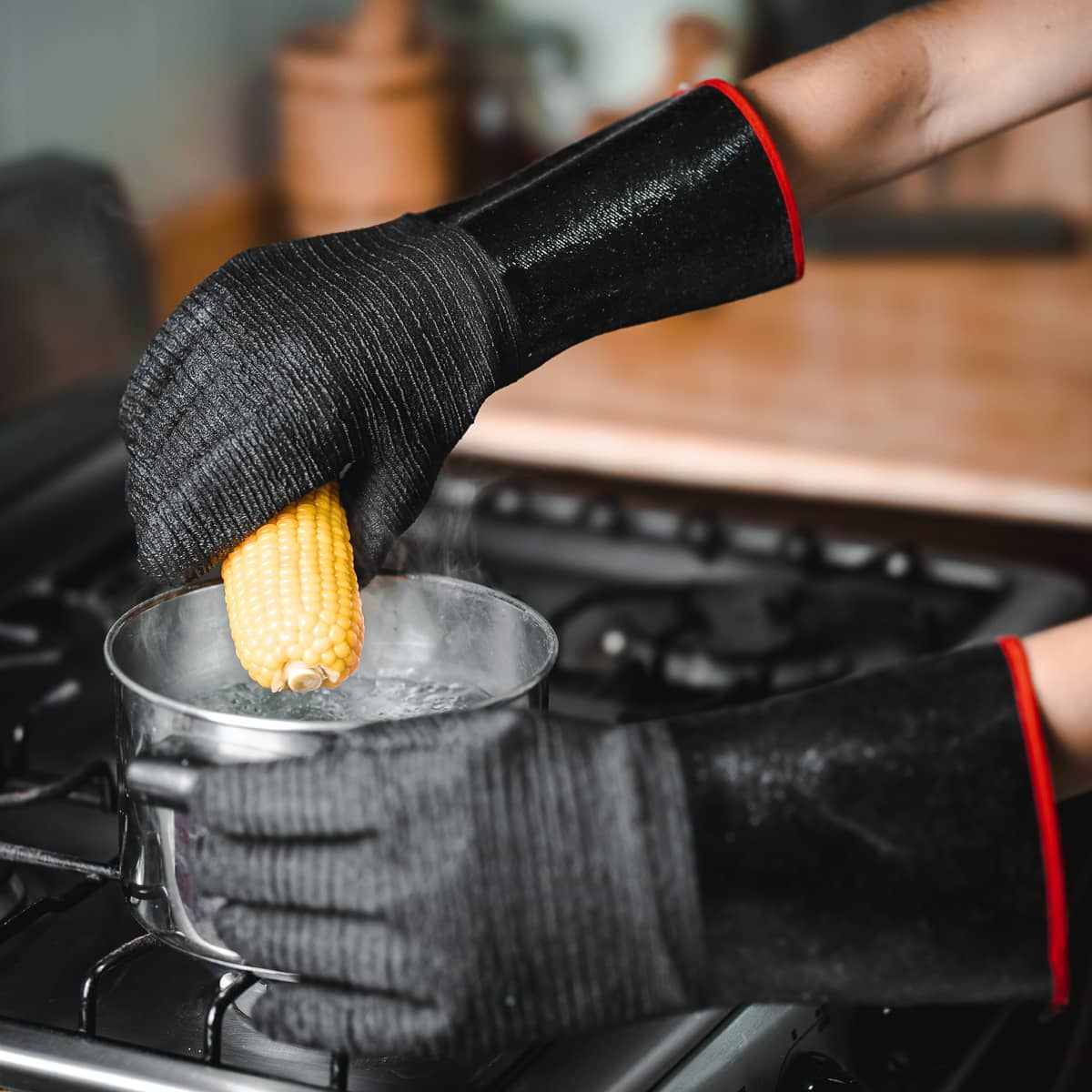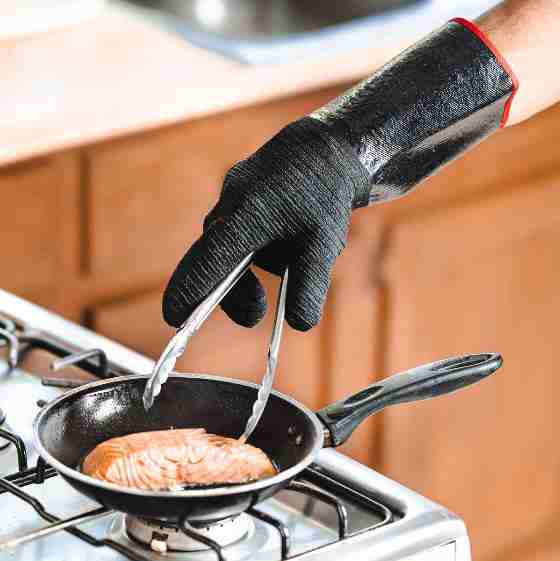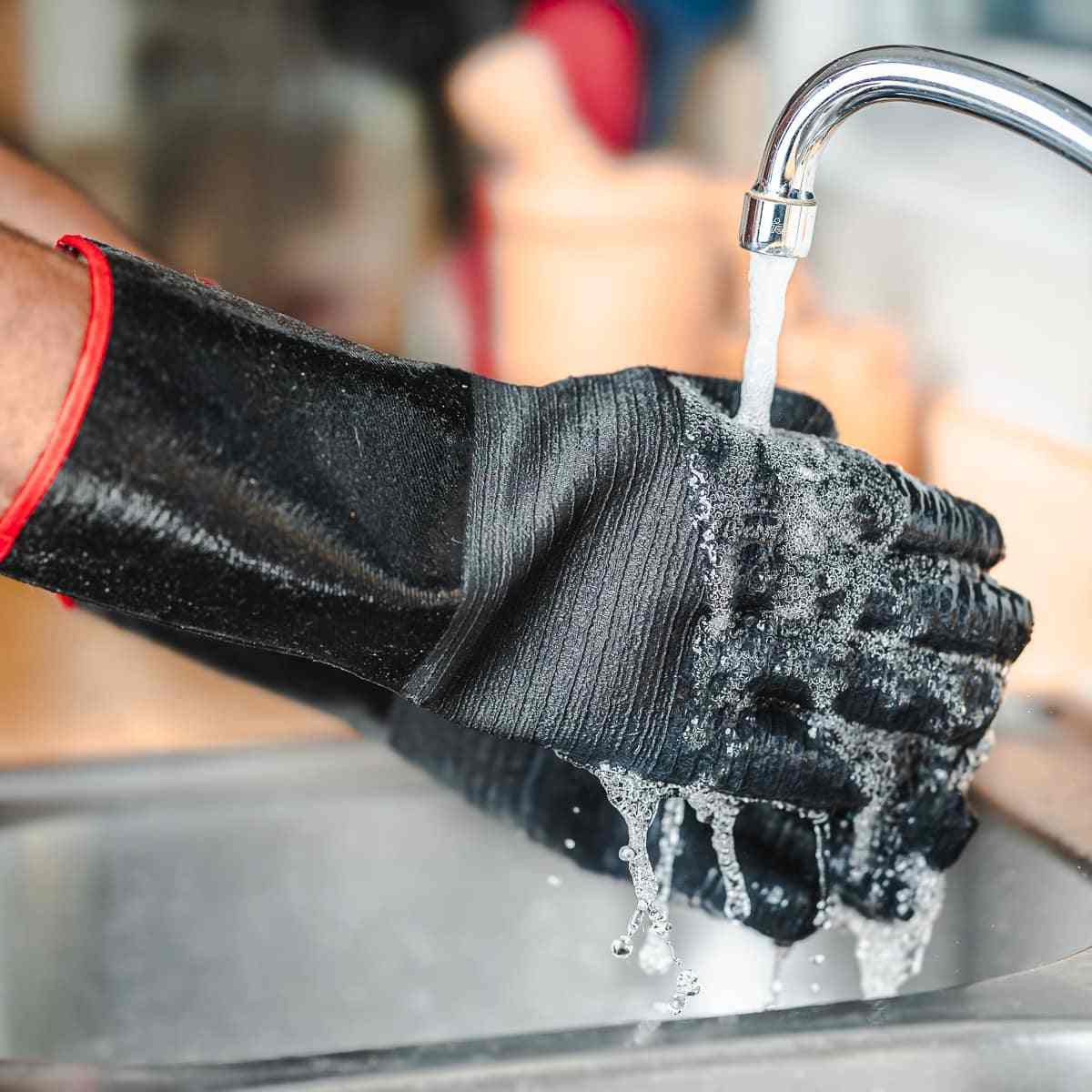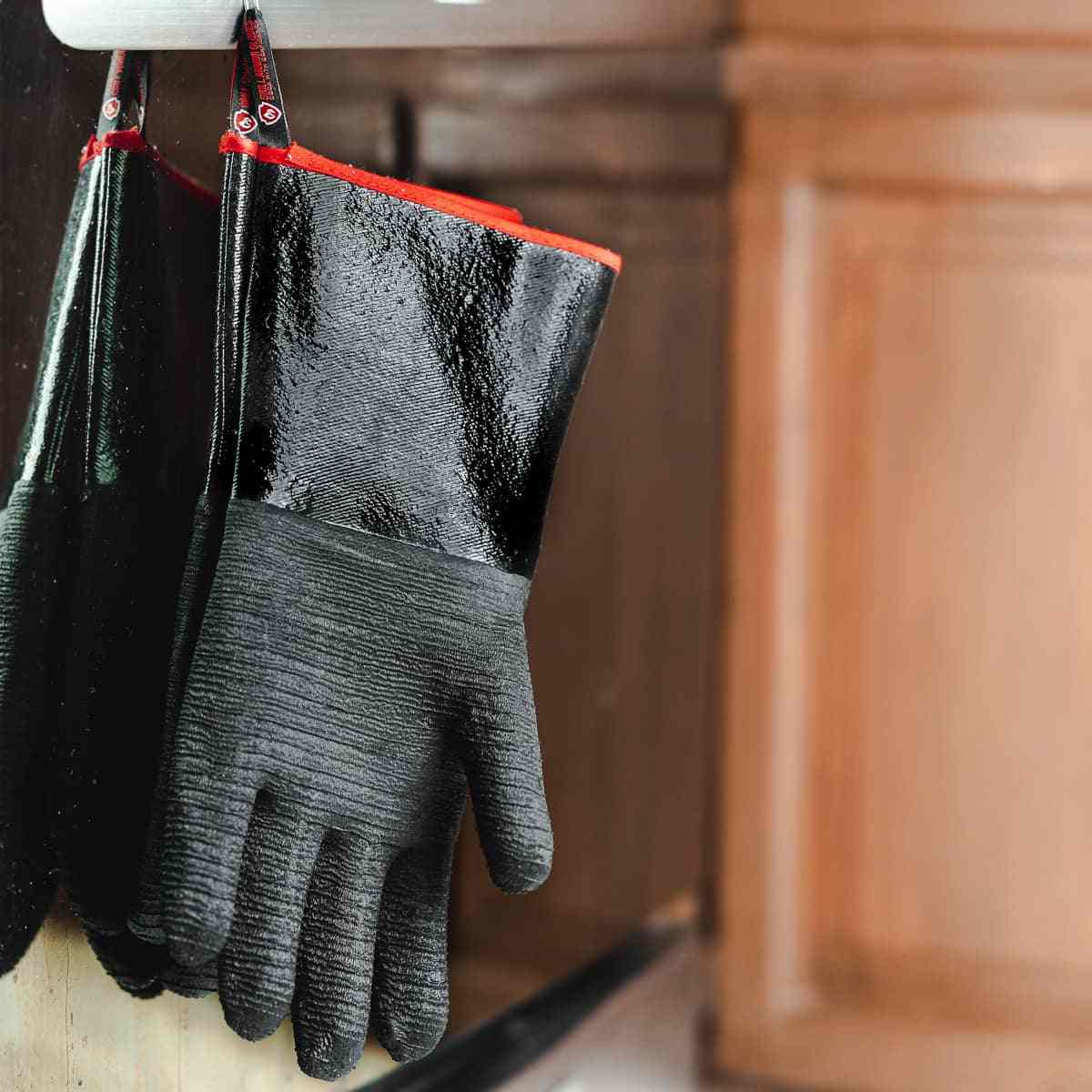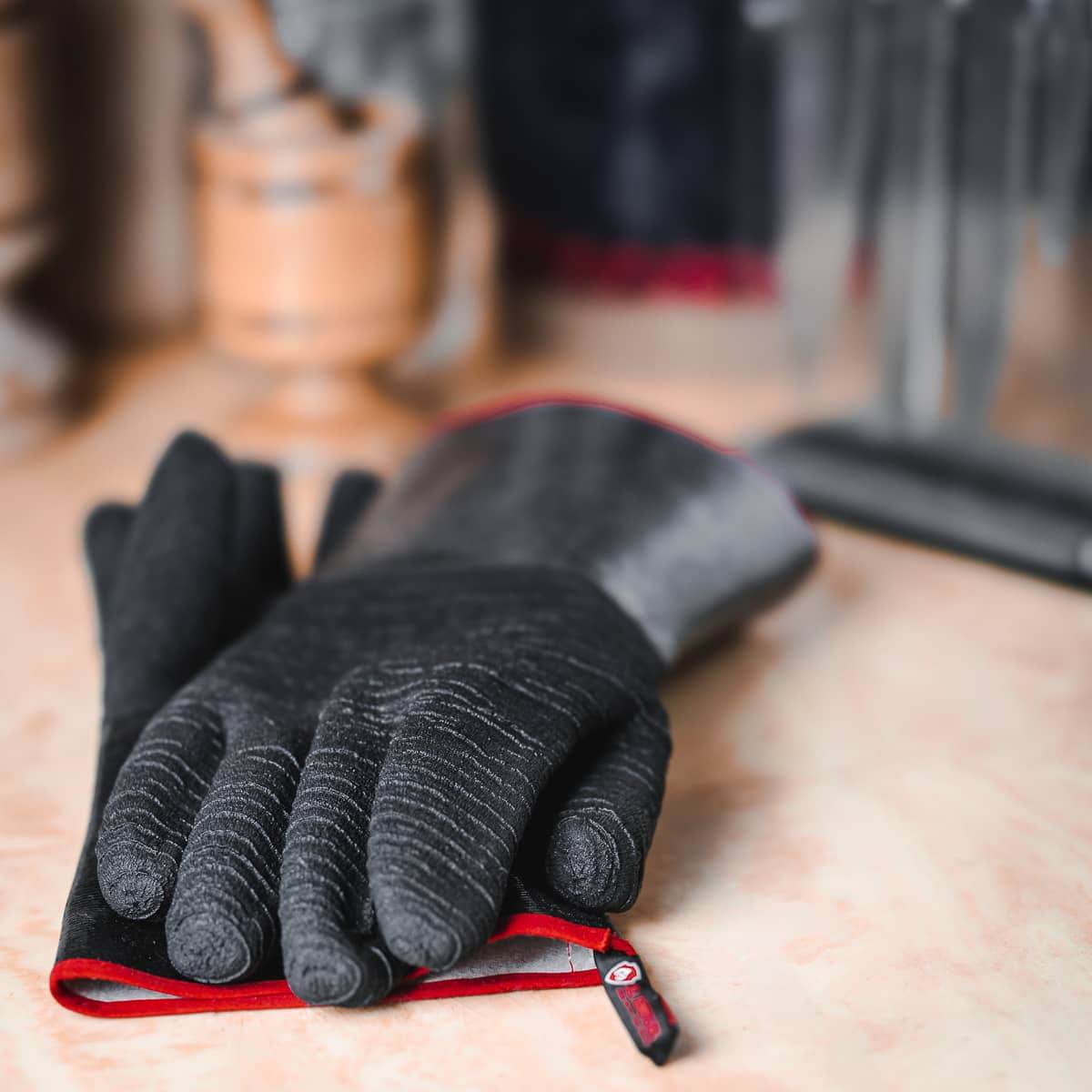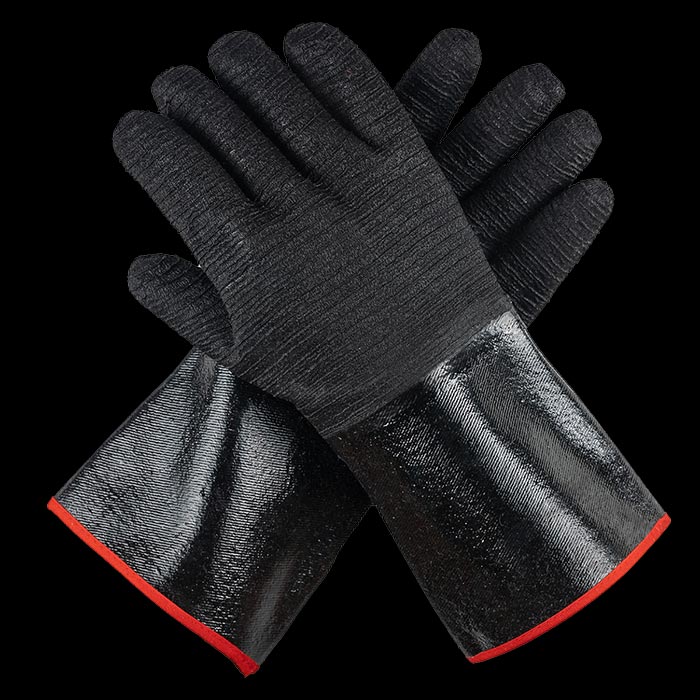 The new Grill Armor waterproof oven gloves are made with Food-Grade neoprene rubber. They are water, fire & stain resistant. Designed with insulated textured palm non-slip five finger flex design so you can manage wet or greasy meat in your smoker or bbq and make pulled pork like the pros.
Certified with the international EN407 safety standards that can withstand heat up to 932 °F.
Made with top quality Food-Grade 100% waterproof neoprene rubber. (CAUTION: please test in cold water in case of any defective gloves!)
With added grip for firmly grabbing slippery surfaces.
Lined with 100% cotton for maximum comfort even with prolonged use.
The flexible waterproof neoprene coating is resistant to heat, grease, oil, water and stains and even chemical liquid.
Hand wash with soap and water and hang to dry.
Outer Material : Food-Grade neoprene rubber
Item Dimensions LxWxH : 14 x 7 x 1 inches
Product Care Instructions : Hand Wash
Fill Material : Cotton
Number of Pieces : 2
Check for discount vouchers and sales promotion on checkout.
View full details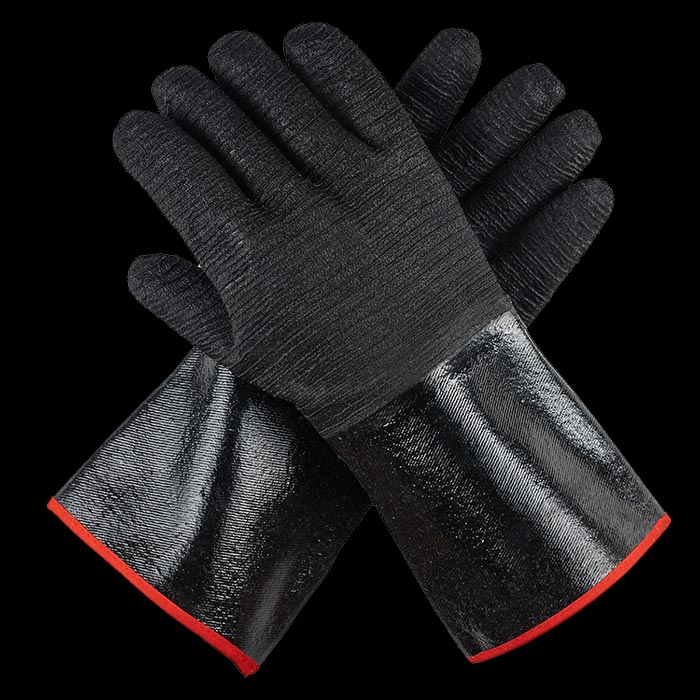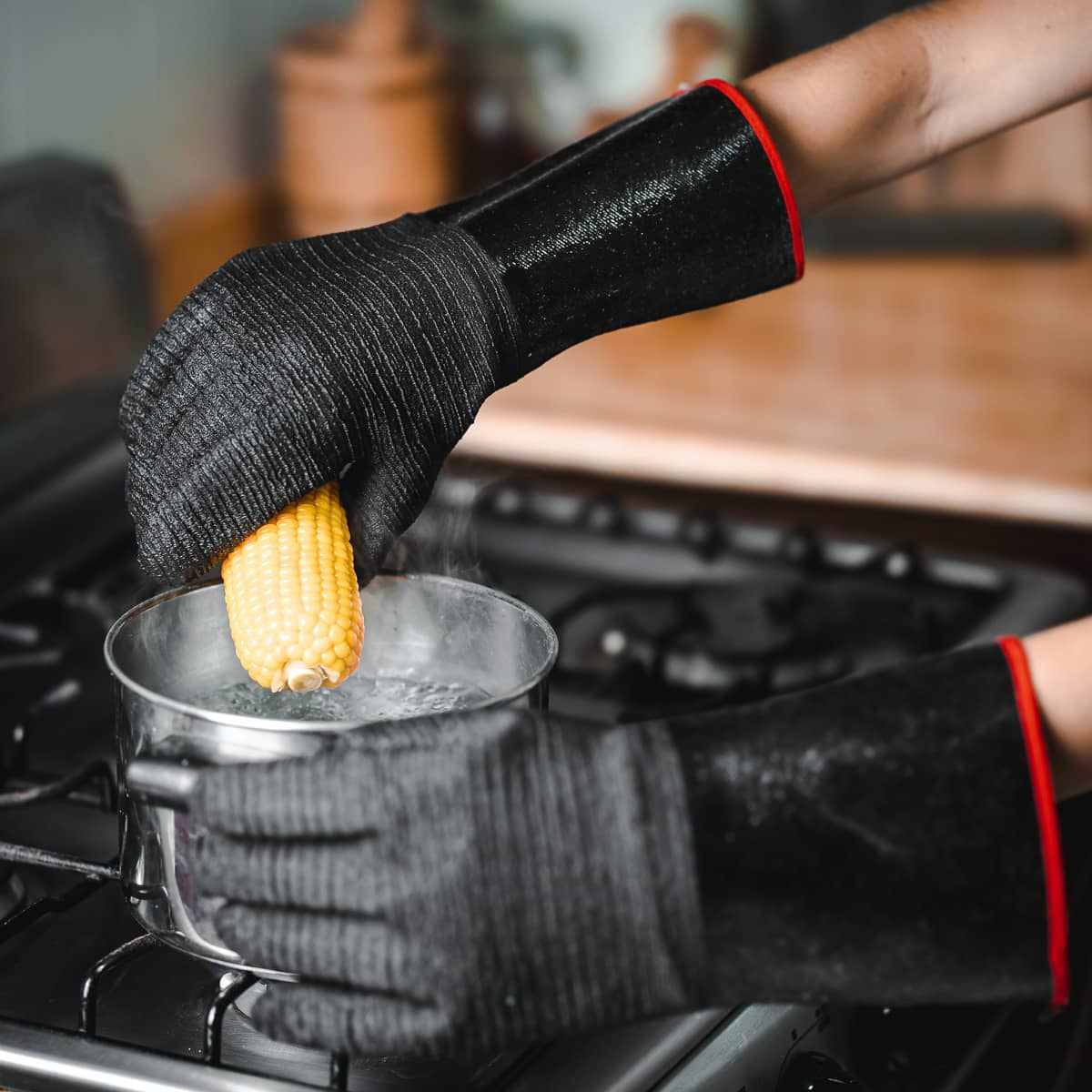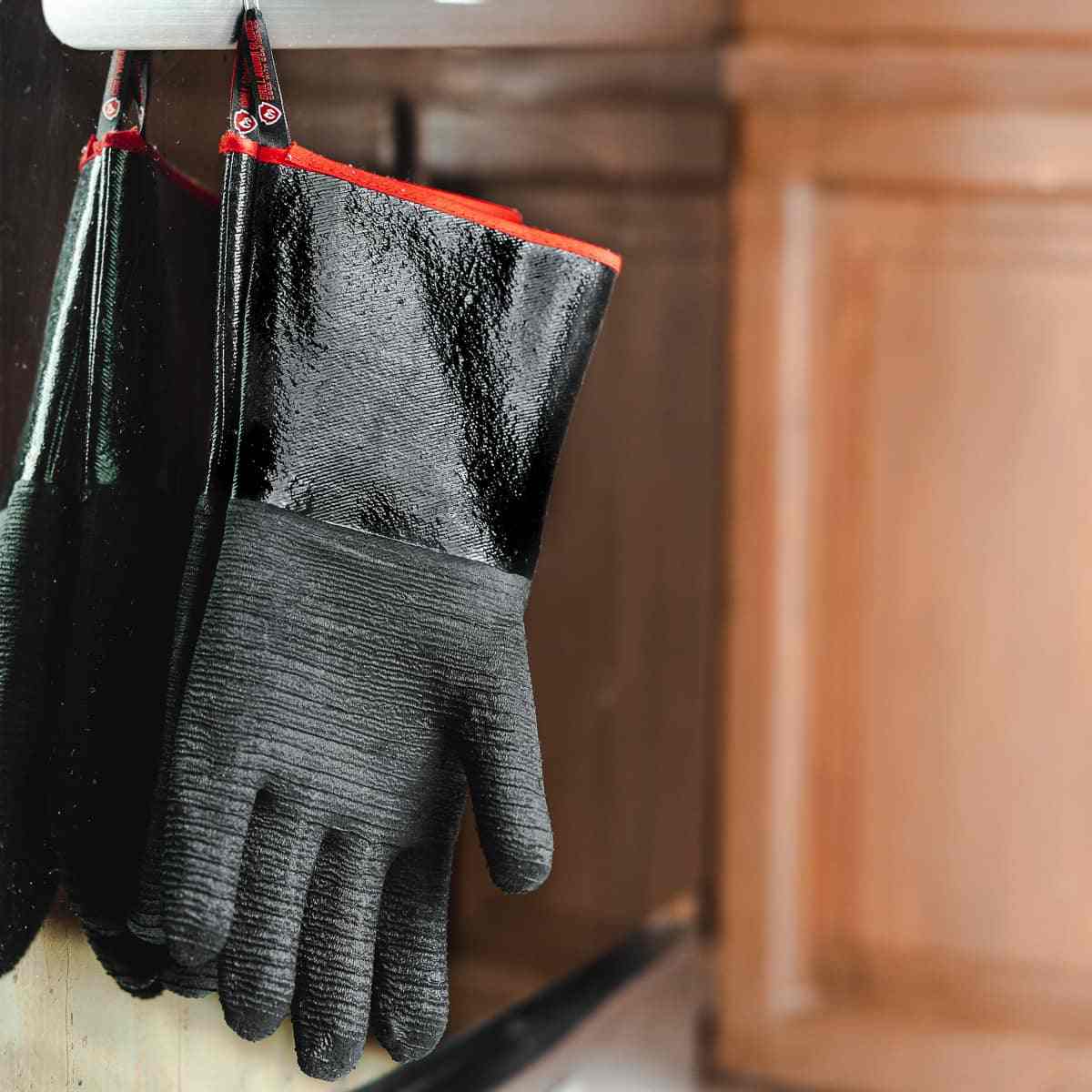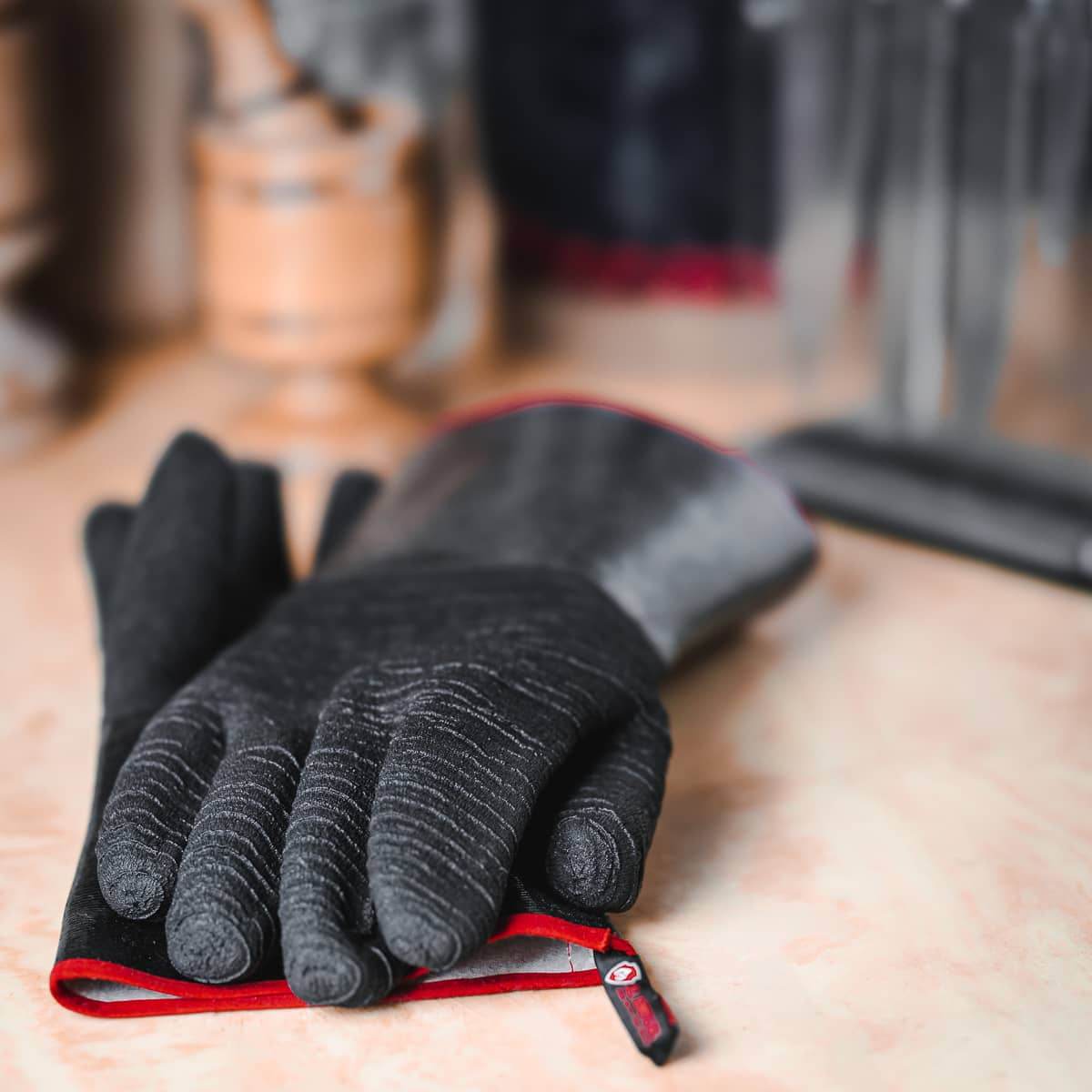 With 2000+ 5 star reviews on


"Should have bought this a long time ago great for handling hot things."
Elbert Collins
(Amazon Customer)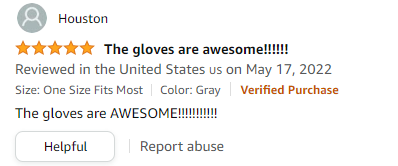 "The gloves are AWESOME!!!!!!!!!!"
Houston
(Amazon Customer)

"They are strong, durable, heat-resistant, and very easy to clean. Just have someone squirt some dishwashing soap on your gloves while wearing them and then just wash your hands..."
Patrick D McGuire
(Amazon Customer)