This is a recipe for which people keep heir tips secret so they can and only they can create it.
But in this article, we have gathered around a few tips and ways through which you can create your own chili spice recipe. 
All of these tips are useful and are being used by several award-winning chili makers.
So, you can trust these tips with your eye closed. Don't actually close your eyes and cook it it is just a metaphor.
Without further ado let's get right into the best ways to cook your own chili.
12 Ways to Make Better Chilli!
01- Make Your Own Chilli Spice:
The best way to make a Chili is to create your own mixture and combination of spices that will add flavor to your chili.
The best combination of spices and it is also usually called Chili seasoning. 
This method includes chilies obviously, then you would add some garlic powder, with that, mix it with ground cumin and Mexican oregano.
This will create the best version of chilli for you.
Now: you can easily create your own chilli recipe.
Combining these spices mentioned above can be the best thing that can happen to you when it comes to creating chilli.
With this recipe, you can leave a dominant mark on the chilli recipe by creating your own combination thus having a signature secret that can help you determine that your chilli is great and well-balanced.
Using this combination might be the best option because it will help you have a better taste for chilli thus leaving a signature on the consumer. 
02- Add Touch of Sweetness:
As you might know or if you have eaten a Chili then you must know that it can be spicy and when I say spicy then I mean spicy and why it wouldn't be like that you are adding chilli in it and it alone is spicy enough.
So, you would want to balance the taste because most people, not all don't like such spicy curry thus adding a sweetener in the ingredients might add some flavour and add a little balanced taste to your Chili.
For choosing which sweet you should pour in then there are few options that you should consider adding such as, you can add sliced and diced carrots by this it will provide you a mixed and balanced taste of your Chili.
But if you don't want to add carrots then that is fine because then you can use other vegetables such as Sweet Potato, or Winter Squash. 
Although most people hate veggies in their chillies then there is a simple solution for that, you can add anything sweet such as ketchup or brown sugar to balance the taste.
This can be the best and better way to serve your chilli because it can be extremely spicy at some points.
But all I want to say is that you should make sure that the Chili that you are cooking is not that spicy and to reduce the spice you should add something sweet to blend and balance the taste. 
03- Cooking it Long Enough:
When you are cooking a Chili then it matters for how long you are cooking it. Why you might ask?
Because when you are cooking Chili there are some ingredients that can take a long time to process and meld down to mix with other ingredients in order to add the proper and correct flavour of Chili.
Such as take the meat that you are using, either you are using chuck roast or ground meat.
In both cases the meat takes time approximately around 90 to 2 hours of cooking and melding down and this much time to tender itself so that you can easily consume it. 
So, if you are cooking it then you should keep this in mind that Chili can consume your time and if you don't have this much time to spare.
Then you can either use a slow cooker so that in less time it can meld down all the main ingredients and merge them with the other ingredients.
Or you can cook it a day before the event or you want to eat so that you can directly present it to your guests without wasting any time. 
04- Spice it up a Bit:
There are some people in this world who like eating spicy food and they would love a spiced up Chili curry.
I know I know you are thinking that first I told you to add Sweet in order to make things more balanced now I'm telling you to add spice. 
There is a good reason behind it.
The reason is that I told you to add sweetness because when you are cooking curry then it is completely spiced up and inedible but when you add sweetness in it then it can be eatable right when you take it off from the cooker. 
But if you want to eat a little bit spicy Chili then you can add any other spice from the top to add enhanced flavour in it.
You don't have to add super spice you can add dried guajillo chillies that you will first keep it in hot water for approximately 30 minutes and then add it as a spice in your Chili.
Or you could go traditional by just adding sliced jalapenos or serrano peppers. 
Finally, when everything is done you can add as the toppings or you can add it initially ground cayenne pepper or canned chipotles in adobo if you want an enhanced kick from the spices. 
But there are variations of Chilies that you use when you are cooking a Chili recipe such as dried poblano peppers these types of chillies can be not that spicy thus you will need to add any extra spices from the top to give the spiced kick that you want.
This type of spice is more sweetened and more subtle so that you can eat it directly from the cooker no need to add extra spice if you don't need it.
05- Always Bloom your Spices:
When it comes to blooming your spices this means that you need to bloom your spices at a time where it is more effective or efficient when you are adding it to your Chili.
Choosing any spice would do the job and using those spices as your advantage is the trick.
So, to use them you would be adding some additional salt or spice from the top when the Chili is prepared.
This is not that much ethical as you can suppress down the flavour and you will be tasting salt and spice that's it. 
But if you add or bloom the spices when the meat is undercooked or you are softening the onions then this is the perfect time for you to bloom those spices that you want to add.
By this they emit or I should say leave behind a specific spiced oil that you can use to spice up your Chili with adding the spices that you bloomed in your Chili. 
So, there is a proper method for everything it depends on you how you follow that method, to get a perfect spiced yet balanced Chili. 
06- Add a Secret Ingredient or Two:
Now: you might be wondering how to get a Secret ingredient as it is secret and everyone hides it?
Well, why are we here for? To aid you with this help. We have extracted some information from various cookers who are pioneered in cooking Chili.
They swear that adding a shot of bourbon or a pint of bourbon should do the trick as it can spice up the flavour and bring more heat to the Chili.
But there are people who don't want to add bourbon. So for them, there are several alternatives to have a secret ingredient.
Such as you can add coffee to have more sweetened yet spiced flavour, or add chocolate again for sweetening the Chili.
And some even add cinnamon to give a more thick and rich flavour.
But all you need is an acidic solution that can have spice up flavour and eventually make your Chili taste better.
These acidic solutions might include vinegar, or adding a lime juice to have that extra pump in the flavour that you think is missing.
So, now: what are you waiting for get your secret ingredient now.
07- Get it to the Right level of Thickness:
There are some recipes that will tell you that the thin chilli is the best.
But according to a survey most people opted for thickened Chili and it doesn't matter that you Chili turns out to be more thin than thick there is a solution and an easy solution to make that exact chilli thick and comforting at the same time.
To make a Chili thick you can either add beans that are properly mashed up so that it doesn't come in your way when you are eating it, or else you can add a pint of masa harina corn flavour to spice and thicken your Chili sauce. 
By these effective methods, you don't have to through your created chilli away if it turns out to be thin but you can add these ingredients to make sure that you can thicken it and get the desired result in it.
08- Don't Forget to Drain the Beans:
What I mean by draining the beans, Surely I don't mean it that you first wash it and then wait for it to soak it out.
But when you buy a fresh bean and open it then you will see a thick liquid gathered around the walls in which all beans are soaked.
What is it? It is starch that has been exerted from the beans so if you add the complete can in your Chili then it will make it thinner and as I told you that thin chillies are not that much of excitement.
Thus if you want a thick form of Chili then add the beans after you drain them from the goopy liquid that they are soaked in.
To drain them I don't mean leave it right there and they will drain itself. 
You need to rinse them and leave them to get dry so that in the end you can get a proper dried out beans that you are going to add in the Chili pot. 
09- Better Yet, Skip The Canned Beans: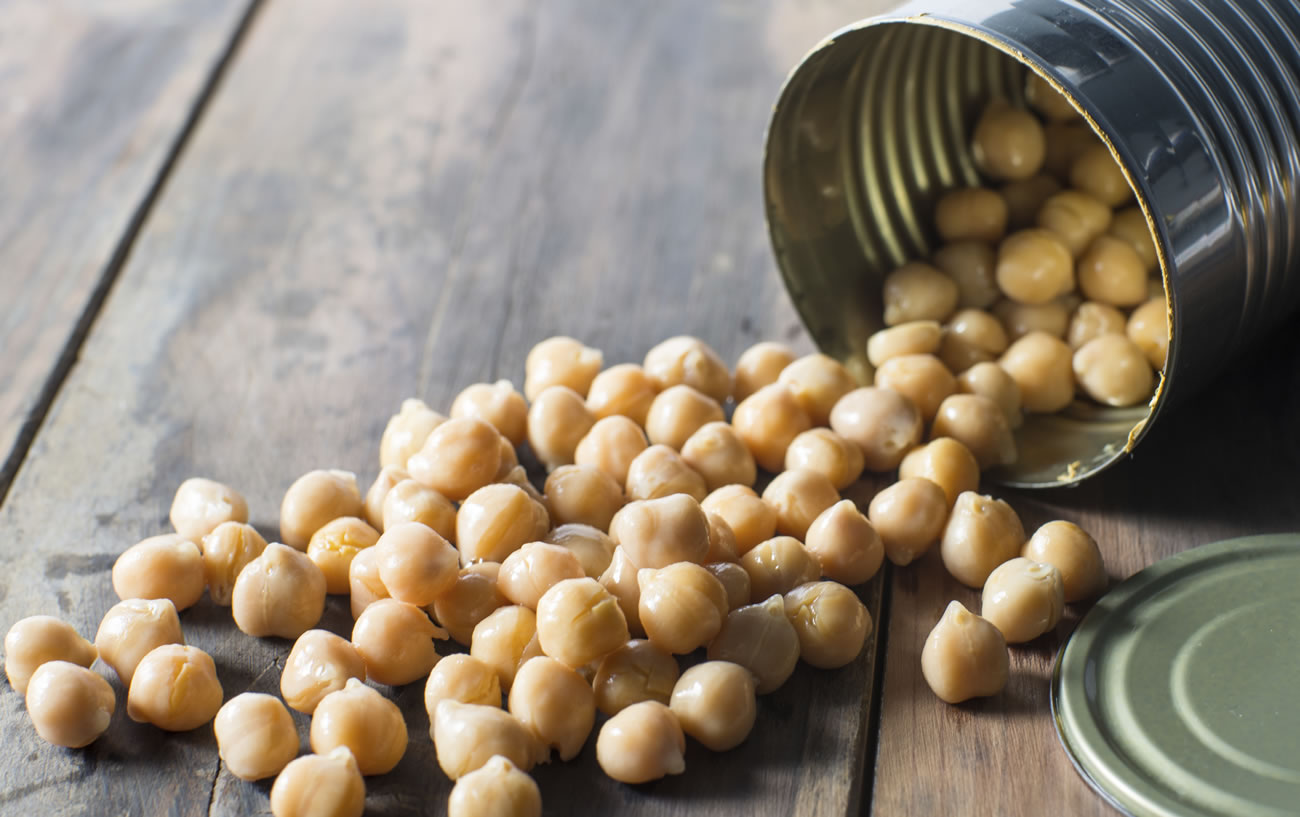 As you know homemade Chili is better than canned Chili, same is the case with beans that you use.
In order to get the perfect taste of your Chili, you should add home-cooked beans that are dry and have a great texture.
Why you might wonder? As canned beans can be mushy and slimy when you simmer them for a long time.
In short, they lose their texture and taste after simmering it for a long time.
On the other hand when you are using home-cooked beans then they will retain the proper texture and eventually enhancing the flavour of the Chili.
10- Choose your Meat Wisely:
When it comes to choosing meat then it is better you open your wise eyes before choosing it.
Such as using ground beef can be perfect but be sure that you ask the butcher to grind it fresh out of the roasted Chuck for better tasting, this will create a meaty and fascinating taste of your chilli. 
But if you are using chunks of meat then it is better and you can use them as they do the same job as ground beef. But if you opt for Chuck Roast and briskets then it will be amazing as they are perfect for having a Beef Chili. 
But if you want to use chicken thighs meat and elks then that is also not a bad solution. What if you want to skip using meat or you are vegetarian?
Then we have a solution for you as well, you can use vegan Chili recipes that are available on several cooking recipes platforms.
11- Always Brown the Meat:
I know you feel like throwing every ingredient there is in a slow cooker and leave it for cooking. But if you want your Chili to be better then you should spare some time browning it.
With the browning of the Chili, it will create a dense texture and rich flavour and when you eat it then you will know the importance of browning the Chili not just by reading the article. 
12- Serve Your Chili With Garnish Toppings:
Now: it is time for you to serve your Chili to your guest or family members.
When it comes to serving the Chili then you should choose a wide range of options to do the garnishing from the top.
You can use either Sour cream with the combination of shredded cheese, with that you can also use the pungent green onions, spicy pickled jalapenos, herbaceous cilantro, acidic lime, creamy avocado or crunchy tortilla chips for getting that pint and hindrance of taste in your Chili.